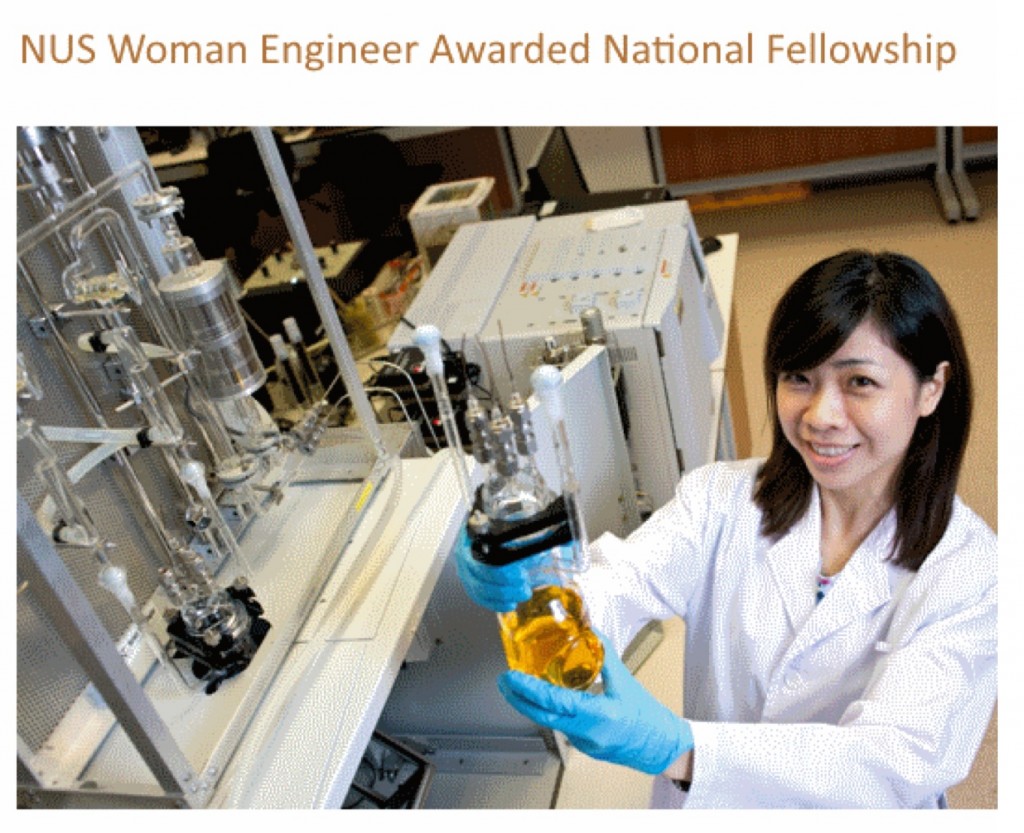 The excellent work of NUS researchers has been recognised by the 2014 L'Oréal Singapore For Women In Science National Fellowships. Two Fellows were presented with the awards, which come with a grant of $30,000 each, on 3 December.
Associate Professor Ho Ghim Wei from the Department of Electrical & Computer Engineering was accorded the Physical & Engineering Science fellowship for her research in "Functional Nanomaterials for Photocatalysis Solar Hydrogen Production".
Assoc Prof Ho's work focuses on the development of nanostructured materials for photocatalytic applications. The synergistic combinations of low-cost aqueous synthesis, band gap engineering and materials functionalisation have been employed to rationally design advanced photocatalyst for energy generation and pollutant degradation applications.
She said: "Through my innovation and impact, in both education and research in nanomaterial science and engineering, I hope to contribute to advances in health and environmental benefits and bring about greater recognition of the under-represented women in this field."
Read the various articles here:
NUS NEWS [Read More]
Asian Scientist [Read More]
NUS ENG NEWS [Read More]
Straits Times [Read More]
Lianhe Zaobao [Read More]